Who We Are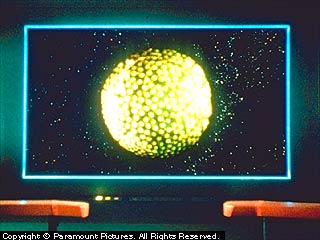 The Star Trek™ Simulation Forum is a group of experienced on-line Star Trek™ role-players who have a love for the "worlds" in and around the Federation. The sims are run by GMs (game masters) and are a safe and fun place to share our love for Star Trek™ and have a blast doing it.

All GMs are at least 18 years of age and have been running on-line simulation games for years. They do it because it's FUN. Fun to run the games, fun to play in the games, fun to interact with the players and each other in this cyber community.
If anyone has questions about STSF, simming, or how to get involved in the group as a player or behind the scenes - please contact anyone on the GM Council.
STSF GM Council
STSF GM Council Staff
STSF Jami - GM Trainer



Current GMs:
(Note: OFFICIAL STSF events will be run only by personnel with these chat names.
Anyone caught impersonating an official GM will be asked to leave the chat room.
Repeat offenders will be banned from the rooms and the website.)
Admiral Atragon-9
Atragon9
Capt Calestorm
Capt Ja'Lale
CaptainFredM
Captain Huff
Cdr Miranda Hawthorne
Cdr W. Hegan
Chirakis
Cmdr JFarrington
Cmdr Ridire
Cmdr Rinax
CommanderRobM
Cptn LoAmi
Cptn Swain
Cptn Zareh
FredM
Joe Manning
Kansas Jones
Khre Riov tRex
Laehval tTemarr
Mr Drankum
NDak
RearAdm BluRox
Seiben
Sovak
STSF Atragon
STSF BluRox
STSF Borgette
STSF Corizon
STSF Jami
STSF Jumper
STSF KBear
STSF Kent
STSF Laura
STSF LoAmi
STSF NDak
STSF Nickles
STSF Nova
STSF Phoenix
STSF Scooter
STSF Seiben
STSF Serenity
STSF Shadow
STSF Spyder
STSF Sovak

GM Emeritus
STSF Amnor
STSF Dacotah
STSF Gromvik
STSF Hawser
STSF Lebowski
STSF Linus
STSF Muon
STSF Precip
STSF Saria
STSF Sketti
STSF Sorehl
STSF Sumo